Designing handbags can be a rewarding and creative process.
2023-07-31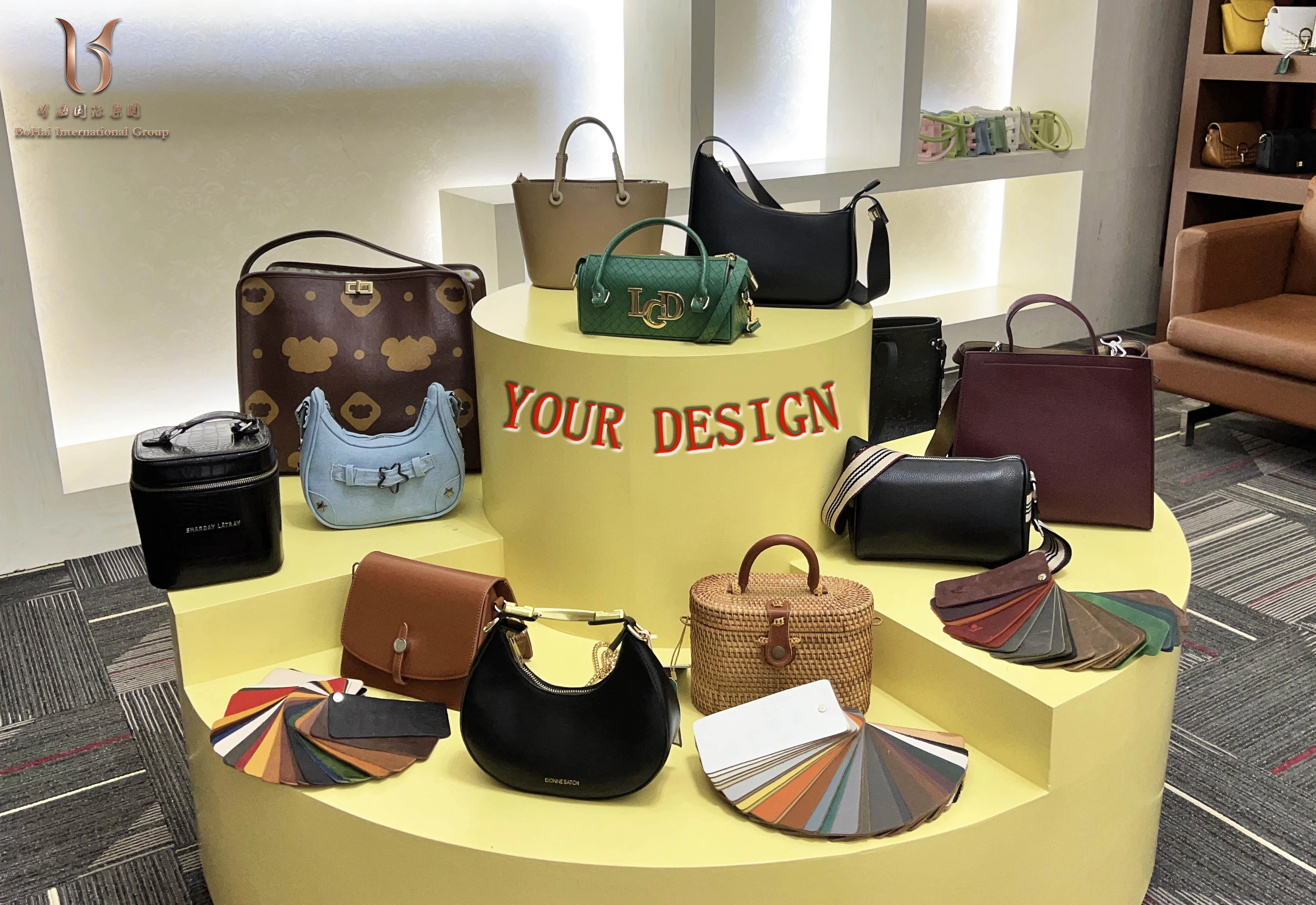 Designing handbags can be a rewarding and creative process. To develop a successful handbag design, consider the following steps:
1. **Research and Inspiration:** Start by researching current fashion trends, different handbag styles, and the preferences of your target audience. Look for inspiration in art, architecture, nature, and other creative fields.
2. **Define Your Target Audience:** Determine who your handbags are designed for. Are they for young professionals, fashion-forward individuals, travelers, or a specific niche? Understanding your target audience's needs and style preferences will help guide your design choices.
3. **Sketching and Ideation:** Begin sketching out your design ideas on paper. Explore various shapes, sizes, and features. Don't be afraid to experiment and think outside the box during the ideation phase.
4. **Material Selection:** Choose the materials for your handbags carefully. Consider factors such as durability, texture, color, and how well they align with your overall design concept. Common materials for handbags include leather, suede, canvas, and various synthetic fabrics.
5. **Hardware and Details:** Pay attention to hardware elements like zippers, clasps, buckles, and decorative embellishments. These details can greatly influence the overall aesthetics and functionality of the handbag.
6. **Prototype Development:** Create prototypes of your handbag designs to see how they look and feel in real life. This will give you a better understanding of how the design translates from paper to a tangible product.
7. **Functional Design:** Balance style with practicality. Ensure that the handbag has enough compartments, pockets, and space to accommodate daily essentials while maintaining an appealing appearance.
8. **Color Palette:** Select a color palette that complements your design and resonates with your target audience. Consider current color trends and how different colors interact with the chosen materials.
9. **Logo and Branding:** If you are designing handbags for a specific brand, incorporate the brand's logo and identity into the design subtly. The logo placement should be tasteful and enhance the overall look of the handbag.
10. **Testing and Feedback:** Test your prototypes extensively and gather feedback from potential users or fashion experts. This feedback can help you refine your designs and identify any areas that need improvement.
11. **Manufacturing Considerations:** Before finalizing your design, consult with manufacturers to understand any technical limitations and production constraints. Work closely with them to ensure the design can be efficiently brought to life.
12. **Packaging and Presentation:** Consider how the handbags will be presented and packaged to customers. A thoughtful and visually appealing packaging can enhance the overall brand experience.
Remember, handbag design is a dynamic and evolving field. Continuously keep track of fashion trends and consumer preferences to create designs that resonate with your target audience and stand out in the competitive market.